DID YOU KNOW THAT YOU CAN MOST LIKELY GENERATE POWER ONSITE CHEAPER THAN TAKING POWER FROM THE GRID?
That's right! Using reciprocating engines and cheap, clean natural gas, you can generate clean, reliable power onsite,
HOW MUCH DOES IT COST? This article breaks out the key costs associated with onsite power generation.
WHICH COST IS IMPORTANT?
Not all onsite power generation applications are the same and neither are the costs that are being incurred. Below we have identified a few different onsite generation applications and qualified which category of cost is the most important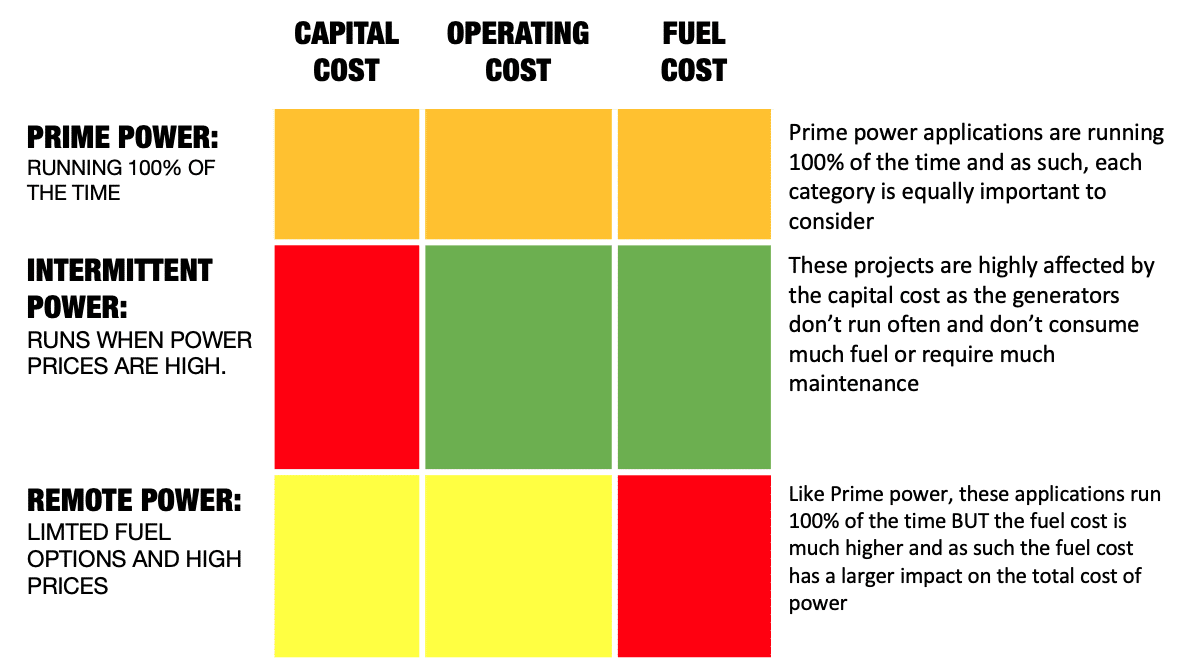 HOW CAN COLLICUTT HELP?